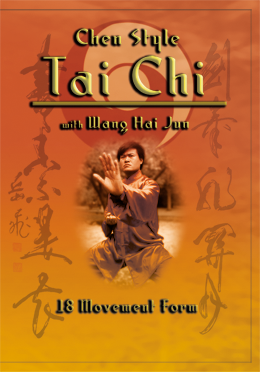 18 Movement Form
£19.99 £20
18 Movement Form
The 18 Movement Form was created by Grandmaster Chen Zhenglei, Master Wang Hai-Jun's teacher. All the movements in the 18 Movement Form are taken from the Old Style First Routine (Lao Jia Yi Lu). It is short, easy to learn, and is a good health maintenance form with silk-reeling (spiraling) movement at its core.
This DVD contains four sections:
– Hand shapes, silk-reeling, and stances
– 18 Movement Form demonstration
– 18 Movement Form Instruction
– 18 Movement Form filmed from diagonal
This DVD is currently available in PAL format.