Camp in UK
Please check this page regularly for updated seminar information.
In addition to weekly workshops/classes in Manchester, England, Grandmaster Wang extensively teaches internationally including London, England; Ireland; France; Bulgaria; Poland; and the United States. The following are currently scheduled seminar dates and locations: See Workshop
UK Easter Camp: 2023
March 27 – March 31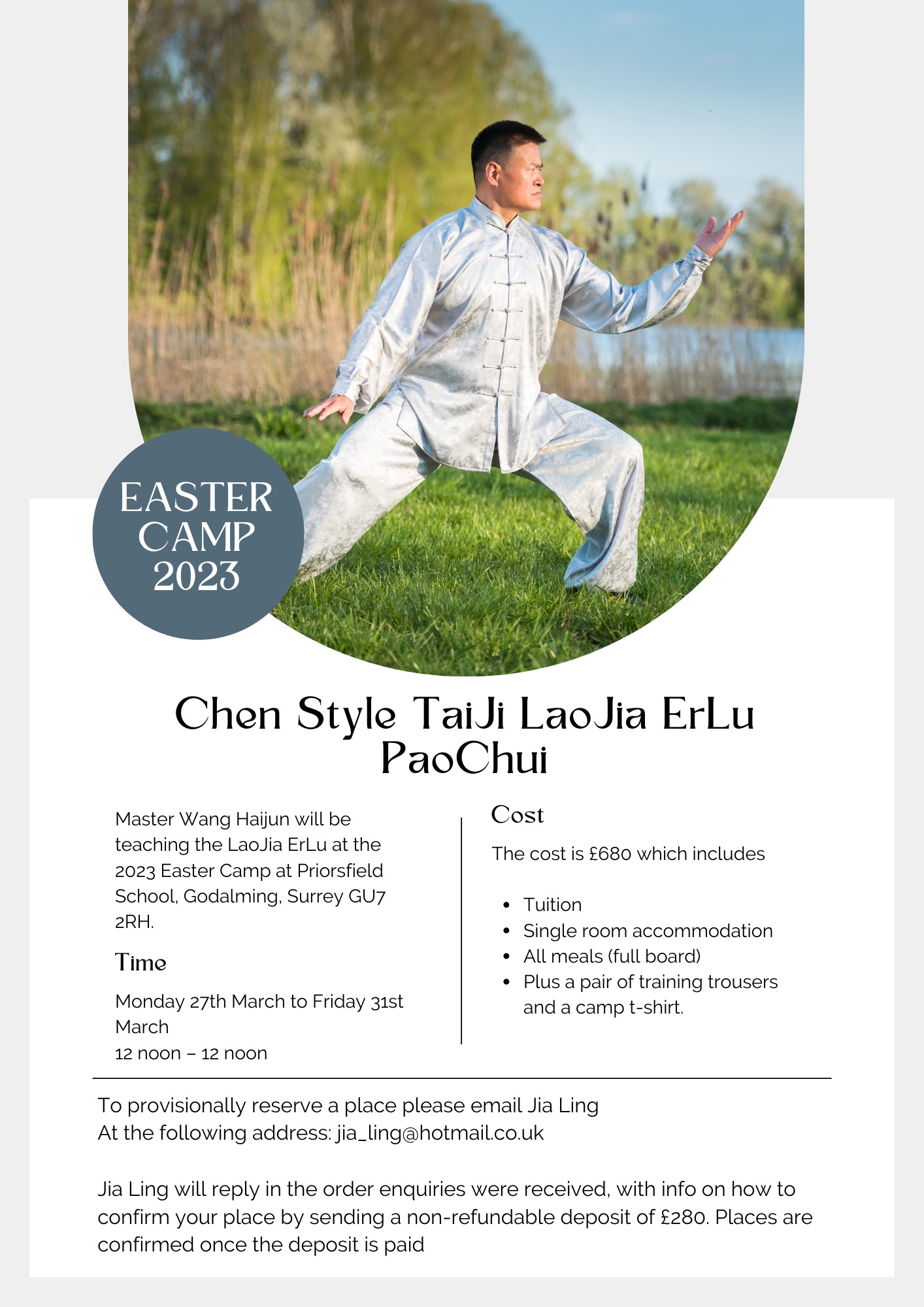 Training with Grandmaster Wang Haijun
Since 1990, Grandmaster Wang has been taking his students to top level competitions in Henan province and the Chinese National Championships. His expertise as a teacher is demonstrated by the fact that his students have won more than 30 gold medals at these competitions.
Testimonial from our Students